News
2014-08-20
Z-Factor Newsletter | Issue 8
This is just a short reminder that the next round of the Maxxis SA National 4XTR Championship takes place near Brits, North West Province on Saturday 23 August, just 3 days away!

The GPS waypoints to the event entrance are S25.56595° E27.77150°, just past Wagpos High School.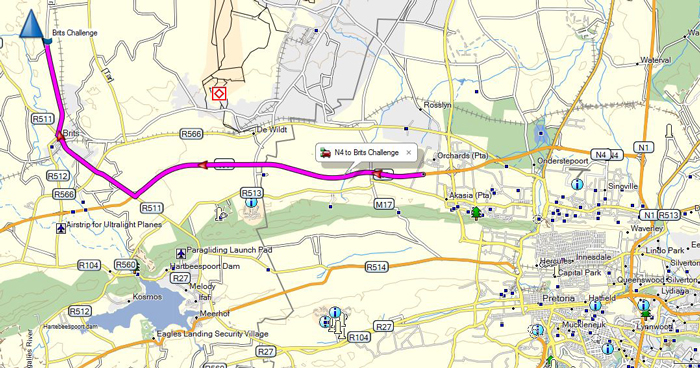 For those friends that have gotten themselves horribly lost in the past while trying to find a 4XTR venue, attached are pictures to help! The above picture is a zoomed-out map showing how you drive west on the N4 north of Pretoria (that's towards Rustenburg for the dummies), take the Brits off-ramp and head north towards Brits / Thabazimbi. Inside Brits you turn right into Van Deventer road, the below image shows a street level picture of what the intersection looks like. From here you simply follow the road for 7.5km and you will find the venue on the left hand side of the road.

We hope to see many of our friends and fans out there for a day of SERIOUS 4x4 fun!